Avoid paying for something that is covered by your homeowners insurance. Knowing when your insurance company covers tree removal costs and when they do not will help you make informed decisions when you need to hire a tree service.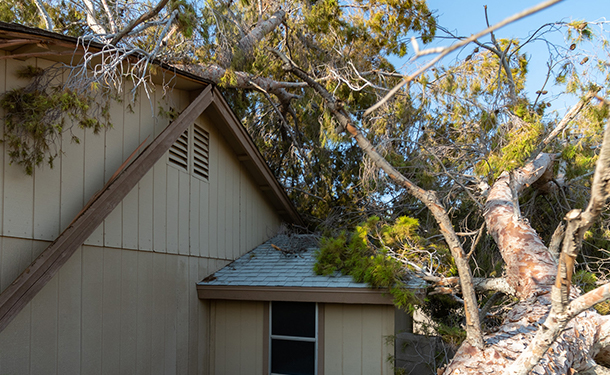 thetreecareguide.com gathered essential information and tips on how homeowners insurance handles emergent tree situations on your property.
Emergency Tree Removal
Mature trees in your yard block wind, offer privacy from neighboring eyes, and cool your home in the summer months by shading it. These same trees are also risk factors for potentially catastrophic damage to your home, any outbuildings on the property, your vehicles, and your physical wellbeing. If you are concerned about the health or condition of a specific tree, you may wish your home insurance would cover the cost of removing it.
Tree removal terms and conditions can vary by insurance policy. However, nearly all home insurance providers share similar limitations on this particular process and coverage. Even though you may see your tree as an emergency waiting to happen, your insurance provider may not.
When Does Homeowners Insurance Cover Tree Removal
Homeowners insurance policies traditionally cover damages from specifically named perils, including fire, smoke, lightning, falling objects, and the crushing weight of ice, snow, or sleet. If a tree falls on your home because of one of these perils, insurance will cover the cost of the tree's removal.
Consider this: If a tree in your yard were to fall on your home and damage the roof, you would first file a claim with your homeowners insurance carrier, meet (pay) your deductible, and then your insurance coverage should pay for the repairs to the roof as well as the tree's removal.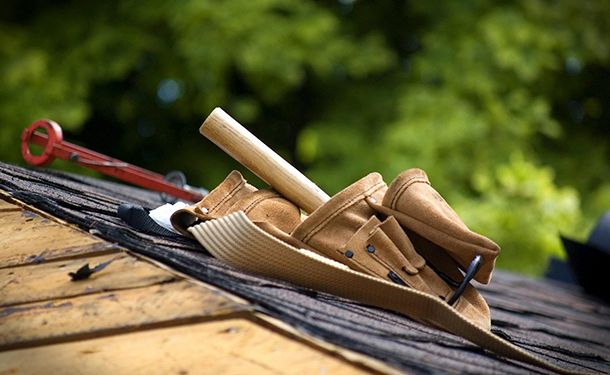 Also, consider: A tree in your yard is struck by lightning and splits down the middle. Even though there's no home (structural) damage, your insurance would likely cover removal expenses. As with standard policies, any damage within your property line from fire, lightning, explosion, vandalism, or an airplane falling on the property is covered.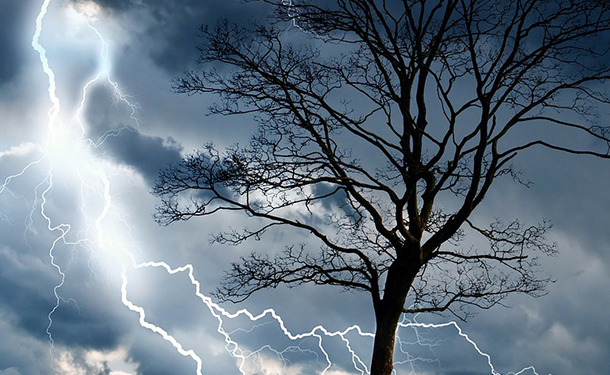 Simply put, tree removal anywhere on your property will be paid for if the resulting damage originated from a fire, a lightning strike, or other perils we've discussed thus far. However, if it's caused by a snow or wind storm, hail or ice, the coverage only applies when your buildings are damaged.
When Does Homeowners Insurance NOT Cover Tree Removal
Tree debris removal costs won't be covered by your home insurance if it is caused by wind, snow, hail, or ice and does not fall on a covered structure on your property. If the debris simply lands on your lawn, you will likely be left responsible for its removal.
Other instances when the cost of tree removal is excluded include:
Regular HO-3 (the most common type of homeowners insurance policy) homeowners insurance does not cover damage due to a flood or earthquake.
Old age, disease, and infestation are typically excluded from coverage. If your tree is well into its maturity or there is evidence of deterioration, you'll likely have to pay for its removal.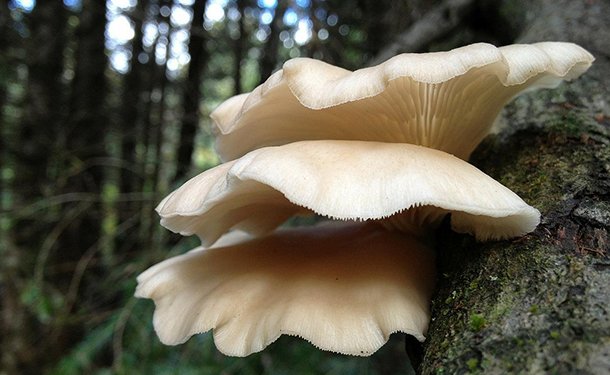 Note: if you have a tree that falls due to a covered peril, but the assigned insurance adjuster finds that it has been damaged or decaying prior to the event, the insurance company may deny liability for repair and/or removal payment. In this case, the thought is that you should have detected and taken corrective measures before the tree fell.
Tip: If you live in a flood plain or are in an area that experiences frequent earthquakes, you'll need either an additional policy or a rider on your existing policy that covers damage due to these circumstances. If a tree needs to be removed based on a flooding event, your standard policy will not cover the cost. For more on earthquake insurance, visit fema.gov/emergency-managers/risk-management/earthquake/insurance and you can read more about flood insurance at fema.gov/flood-insurance
Yard and Garden Rider Policy
A yard and garden rider policy can increase or expand coverage for lawn and landscaping damage. So if a tree falls on your lawn and causes any damage to existing shrubs, gardens, or watering systems, this rider policy can help.
This type of coverage can extend to damage resulting in business losses. Speak with your insurance agent to determine what your policy will cover and what is excluded.
Tree Emergency Prevention
Tree emergencies can be costly, inconvenient, and dangerous. They can happen to any homeowner, no matter how careful or attentive they are. Fortunately, there are a few steps you can take to prevent such emergencies before they happen. Consider evaluating the following with the help of an arborist:
Where you plant your trees
Annual tree health inspection
Recent or expected regional insect infestations
Soil health and stability
Sun and shade levels
Watering patterns
Mulching
Seasonal Pruning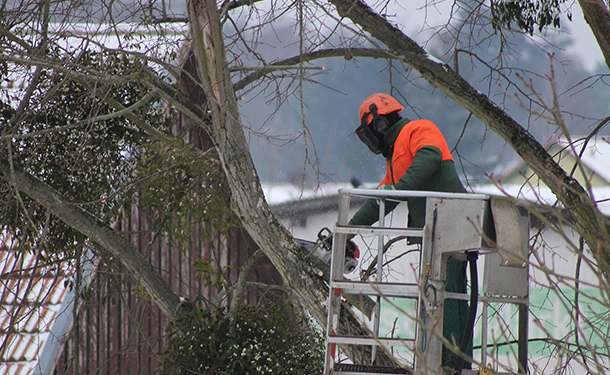 Note: Dying trees can lead to emergency situations, including personal injuries if they are not promptly removed.
Tip: Find an ISA certified arborist near you by visiting treesaregood.org/findanarborist
Tree Emergencies and Removal
In this article, you discovered crucial information about when homeowners insurance carriers will and will not pay to have a tree removed from your property.
Knowing when to activate your homeowners insurance policy to have a tree removed and its damage repaired can help you save thousands of dollars.
Not coordinating a tree emergency with your homeowners insurance carrier could lead to thousands of dollars in removal and repair expenses and the cancellation of your insurance policy.
Sources:
allstate.com/tr/home-insurance/home-insurance-tree-falls-on-house.aspx
extension.tennessee.edu/publications/Documents/SP687.pdf
portal.ct.gov/CID/Natural-Catastrophe-Information/Homeowners-Storm-Claims-FAQs